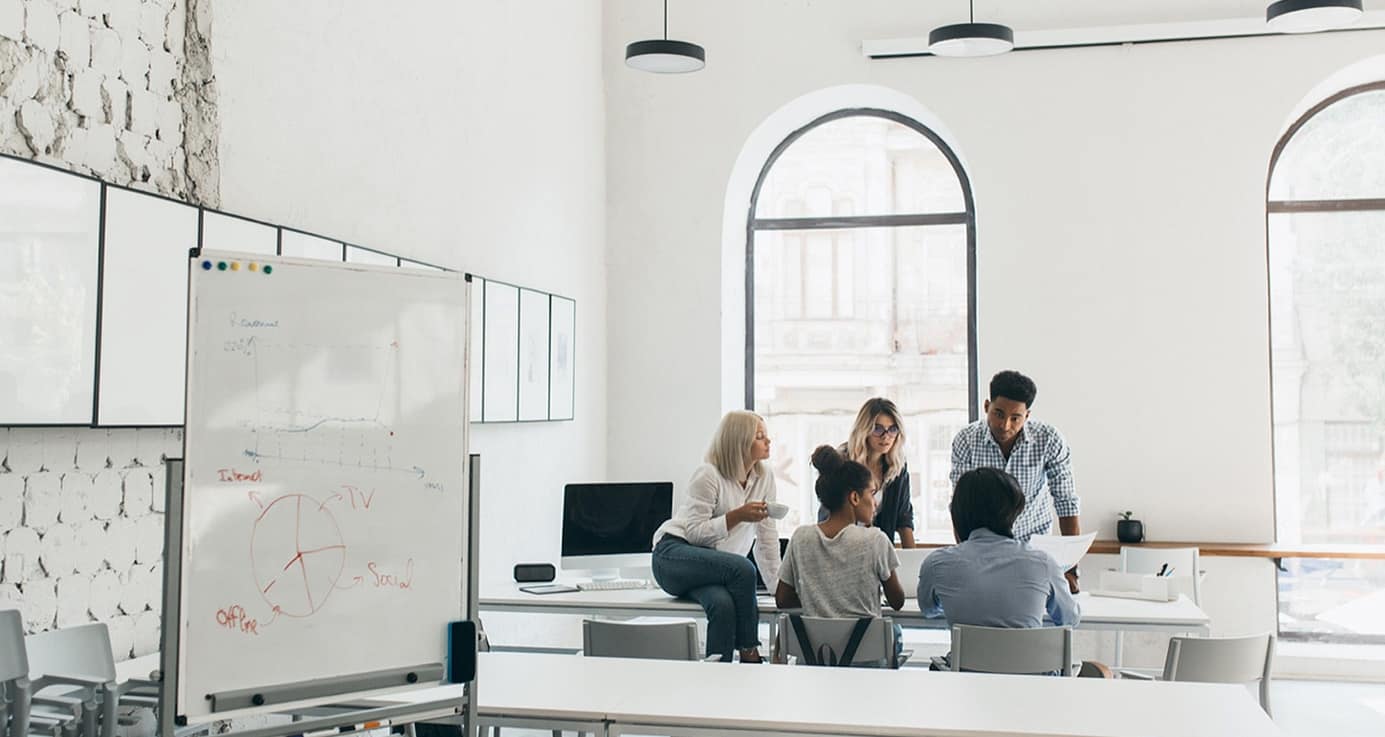 Ensure a clean and pleasant workplace
We help you create a safe and pleasant workplace when it's time to open up again and welcome your employees back to work!
That it is clean and feels safe is now a matter of course in all the environments we live in, not least in our workplaces. And there are many of us who missed the social break at the coffee machine, the exchange of ideas with colleagues face to face and, not least, getting back that boundary between work and private life that somehow blurred when we worked from our homes.
We prepare the workplace in the way you need; major cleaning, washing of curtains and carpets, replenishment of hygiene and office supplies and of course daily cleaning, fresh coffee, fruit and live plants. All that which contributes to your colleagues feeling welcome at work every day!
We tailor our services based on your needs and requirements and carry out regular maintenance and care of your property. With the right care, you can reduce costs as well as increase comfort in your property.
We have over 40 years of experience in the industry and are experts in cleanliness - contact us for ISO quality and environmentally certified housekeeping and workplace services and we will adapt the return to the workplace based on your company's needs.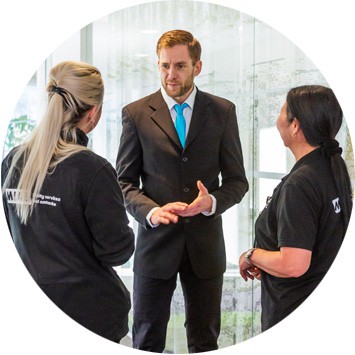 Cleaning
Clean and hygienic has perhaps never been more important than now. We tailor our cleaning services based on your needs and ensure that your premises are fresh from floor to ceiling. Examples of our services are daily cleaning, major cleaning, floor care, window cleaning, curtain washing, entrance rugs, etc.
Daily cleaning
We take care of the daily cleaning for everyday pleasure and the overall experience in your premises.
Special cleaning
We have the skills to clean industrial premises and care environments that require special equipment.
General cleaning
We clean from floor to ceiling and in the smallest nook and cranny
Floor care
We perform regular maintenance that reduces wear and increases the lifespan of the floor.
Window
We fix crystal clear windows as well as clean blinds, window frames and joinery.
Hygiene material
We keep your workplace healthy and fresh with consumables such as soap, paper towels and waste bins.
Entrance mats
We deliver, clean and wash profile carpets and standard carpets for different spaces.
Construction & contract cleaning
We clean buildings after new and remodeling of your property as well as contract cleaning of areas in ongoing construction projects.
Curtain washing
We keep the curtains fresh and dust free. We take them down, wash them, press them and hang them up again.
Workplace service
We can also offer coffee machines, fruit, water, plant service, office supplies, janitorial services, waste management, reception & conference services as a complement to our housekeeping services.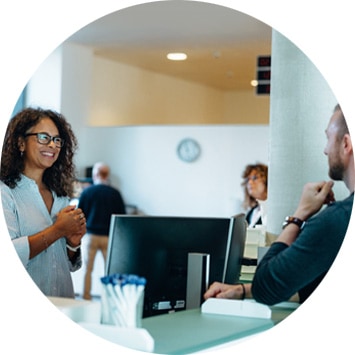 Janitorship
We take care of lighting, ensure that printers and copiers are topped up with paper and toners, and handle mail and packages.
Reception
We staff your reception with a warm, welcoming and professional service.
Conference service
We create conditions for a rewarding and creative conference. conditions for a rewarding and creative conference.
Coffee & water
We help select coffee machines and water dispensers that suit your company's needs.
Fruit, meal solutions & catering
We deliver fresh fruit baskets, offer meal solutions and catering with a focus on quality and taste
Office supplies
We make sure that there are always toners, printer paper, pens and other consumables at the workplace. Order in our webshop before 16:00 for next working day delivery!
Plant service
We deliver plants that enhance the work environment and create a cozy factor. We offer both live plants and artificial plants.
Source sorting & waste management
We offer complete solutions for reuse and recycling of waste, which gives great environmental benefits.
Moving & archiving
We help with moving all or parts of workplaces and offer solutions for archiving in warehouse properties with approved surveillance, alarms, fire and moisture protection.
Other Services
We also offer services such as office machines, fire protection work, car handling (tire change, service and inspection, car wash, etc.). ancillary services such as office machines, fire protection work, car handling (tire change, service and inspection, car wash, etc.).
Do you have an office property, a property in the hospitality industry, trade, healthcare or industry that needs extra care - don't hesitate to contact us! Read more about our services and offers here at miabab.se or contact us directly at: