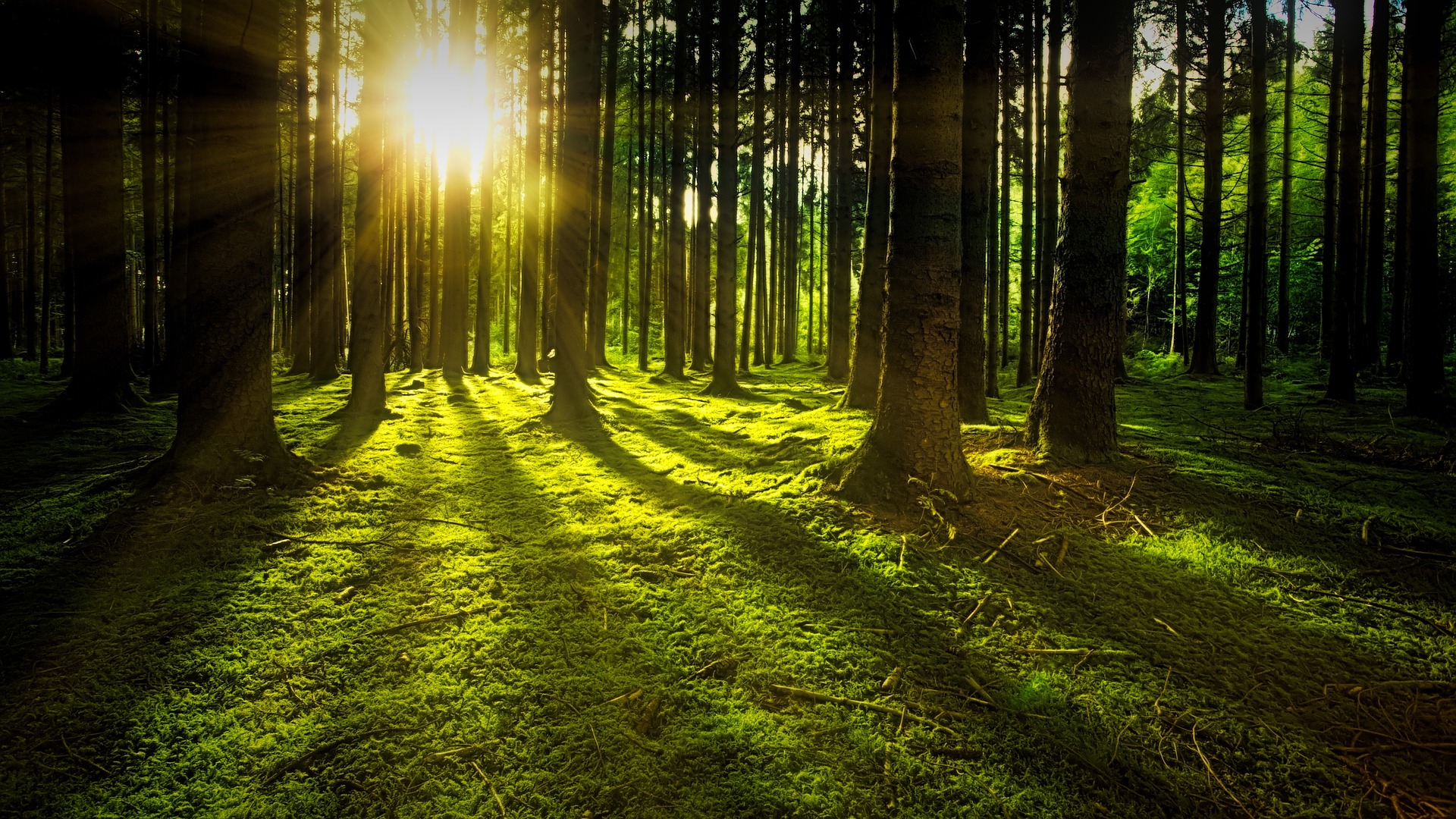 MIAB's contribution to a more sustainable future
Vision, strategy & sustainability goals
MIAB's overall sustainability goal is that, together with customers, suppliers and partners, we should actively contribute to the UN's 2030 agenda and society's development, with a positive environmental and climate impact, as well as increased inclusion.
MIAB has a strong commitment to sustainability and social responsibility in all its operations. The organization works to minimize its environmental impact by using sustainable cleaning methods and materials, and by working for reduced resource use and waste management. MIAB also works to create a work environment that is free from discrimination and harassment, and to promote social responsibility and education for employees and professionals in various industries. By integrating sustainability and social responsibility into all of its operations, MIAB demonstrates its commitment to a better future for both people and the planet.
Below, you can take part in our ambitions and work regarding sustainability.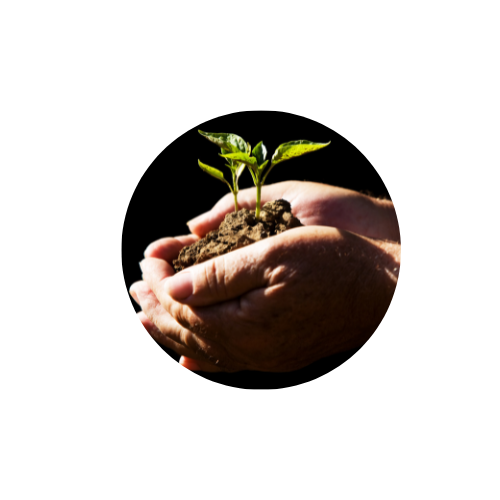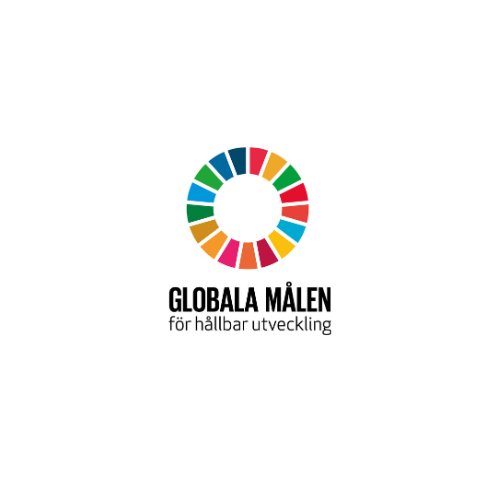 Agenda 2030 for sustainable development
Agenda 2030 is an action plan with goals for transition to a sustainable society for people, the planet and prosperity. Agenda 2030's goals and sub-goals are integrated and indivisible and encompass three dimensions of sustainable development: the economic, the social and the environmental.
MIAB has identified several of the UN's Agenda 2030 goals that are particularly relevant to its operations. One of these goals is Goal 4, which aims to ensure that everyone has access to quality education and opportunities for lifelong learning. MIAB works actively to promote high quality education through its MIAB Learning programme, which offers training and skills development.
MIAB is also working on Goal 6, which focuses on ensuring clean water and sanitation for all. Through its commitment to sustainability and environmental awareness in housekeeping, MIAB contributes to reducing the negative impact that building cleaning and maintenance has on water and environmental systems.
Goal 8 is also an important part of MIAB's work with the UN Agenda 2030, which is about creating decent working conditions and promoting economic growth. MIAB is committed to social responsibility in all its operations, and by offering training and skills development, the organization strengthens employee skills and promotes economic growth.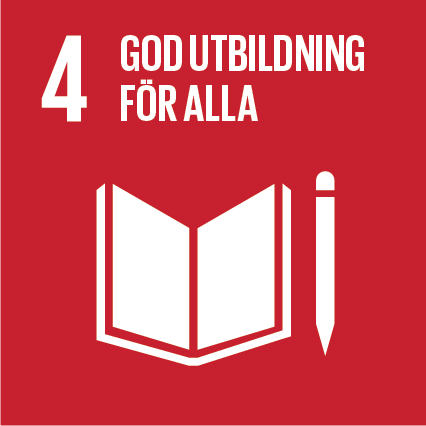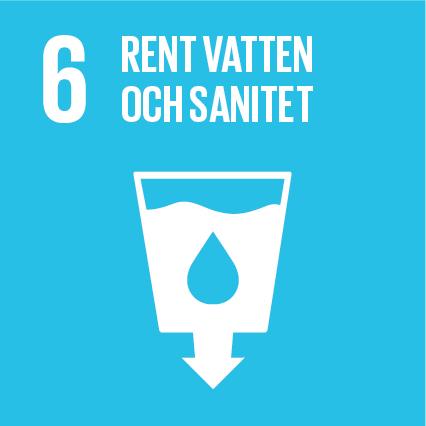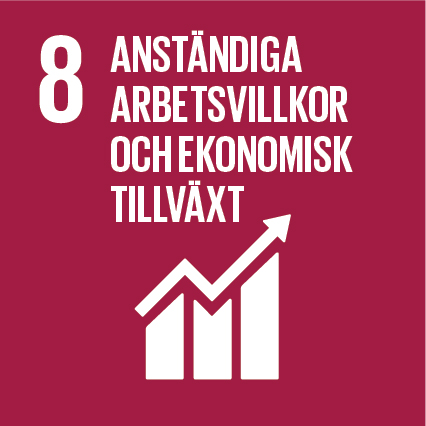 ISO certification
MIAB's management system is a crucial part of our business. It describes how we conduct business and ensure that we meet our stakeholders' expectations while adhering to industry standards and regulations.
Our management system is certified according to ISO 9001 and ISO 14001, which means that it has been audited by a third-party organization and approved according to internationally recognized standards for quality and environmental management systems. The certification confirms that we have robust processes in place to ensure high quality in our services while taking environmental aspects into account and striving to reduce our environmental impact.
By using our management system, we can ensure that our employees are well informed and trained to perform their duties according to established standards. It also gives our customers and stakeholders confidence that we are a responsible organization that strives to deliver high-quality products and services while taking our environmental impact into account.
We continue to develop and improve our management system to ensure that it supports our business objectives and contributes to our long-term success.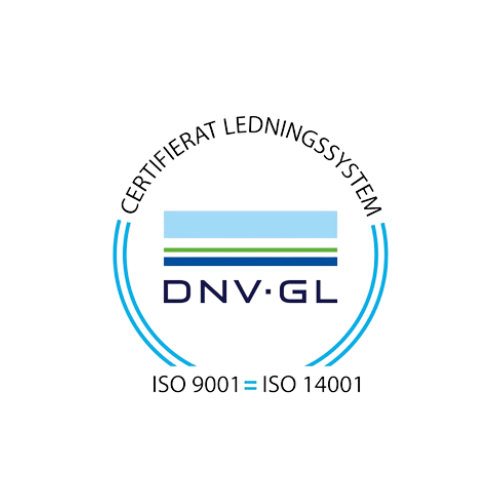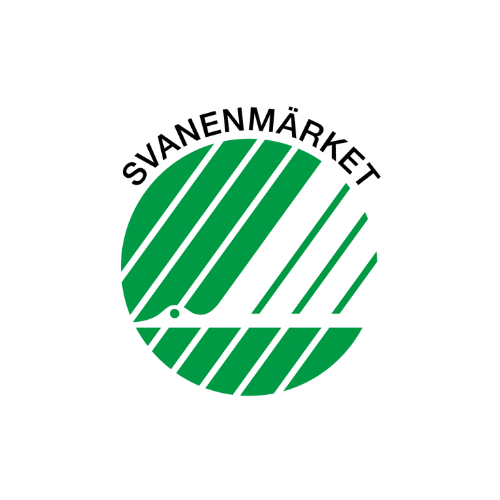 Swan
MIAB offers Swanen-certified premises cleaning service which guarantees that the cleaning is carried out with a focus on environmental sustainability and quality. By following the Swan's strict environmental and sustainability requirements, MIAB contributes to reducing the environmental impact and ensures a clean and healthy working environment.
Advantages of Swan-certified housekeeping:
Environmentally friendly: Cleaning is carried out with environmentally friendly methods and products to reduce the impact on nature.
Healthy indoor climate: Reduces the use of harmful chemicals and allergens to improve indoor air quality.
Sustainable responsibility: Promotes sustainable corporate responsibility and reduces negative impact on society.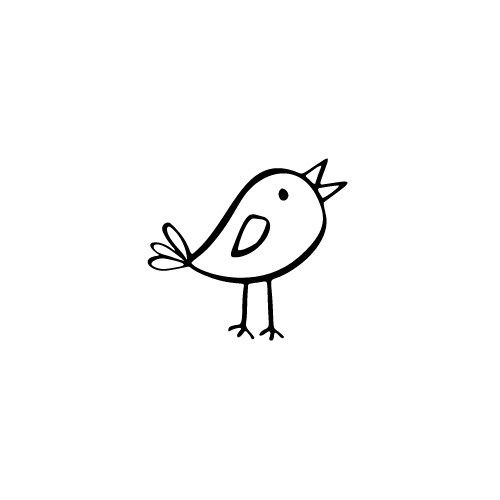 Whistleblowing
MIAB has a whistleblowing policy which aims to encourage employees and others connected to the organization to report wrongdoing or other matters of public interest. The policy emphasizes the importance of protecting whistleblower integrity and ensuring that all reports are treated seriously and in accordance with the law. MIAB's whistleblowing policy is part of the organization's commitment to transparency and accountability in all its operations.
Our Code of conduct
MIAB's Code of Conduct is a set of rules that describe expected behavior and ethics. The Code focuses on values ​​such as integrity, responsibility, respect and openness, and aims to promote a work environment that is free from discrimination, harassment and unethical behaviour. MIAB's Code of Conduct is an important part of the organization's endeavor to maintain the highest standards of ethical and professional behavior throughout our operations.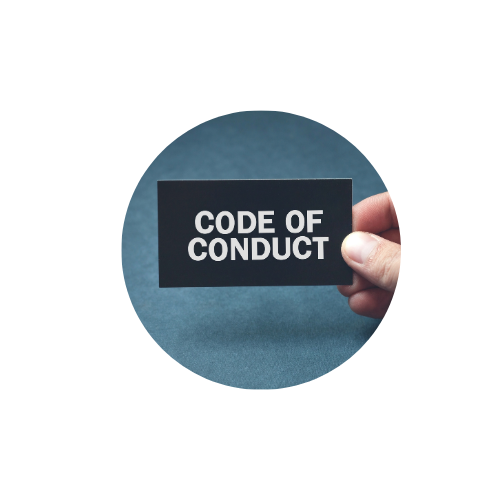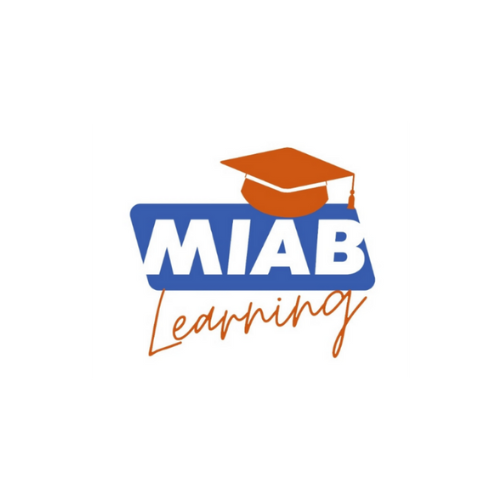 We train our staff
MIAB Learning is a training program that is specially designed to train janitors and strengthen their skills in the field
MIAB Learning for cleaners is designed to meet the specific challenges in cleaning, such as cleaning different surfaces, using chemicals and cleaning techniques. The training contains both theoretical knowledge and practical exercises to give the participants a comprehensive understanding of the profession. The training also gives the participants a deep understanding of sustainability and environmental awareness within the profession, which enables the cleaners to work in a more sustainable way and contribute to a cleaner and healthier environment.
MIAB Learning also offers opportunities for internships and hands-on work in the area of ​​premises maintenance, giving participants the opportunity to apply the knowledge they have gained and further develop their skills. After completing the training, participants receive a certificate that demonstrates their new knowledge and skills, which can help them take the next step in their career in the field of housekeeping.
In summary, MIAB Learning is a comprehensive training program for janitors that gives participants a comprehensive understanding of the profession and its challenges. By focusing on sustainability and environmental awareness, the training gives the janitors the opportunity to work in a more sustainable way and contribute to a cleaner and healthier environment.
MIAB a career company
MIAB has been named one of Sweden's Career Companies in 2023. The award is given by the Career Companies, which each year lists around 100 employers who can offer the best career and development opportunities for young talent. The justification reads:
"MIAB has a broad business that offers great opportunities to develop and grow. Despite its large size, MIAB creates a familiar corporate culture that both impresses and inspires. With a common goal in the organization, MIAB meets today's and future's needs for competence. A very attractive employer."
We have distinguished ourselves by:
Quality – The organization's career pages; information, quality and dynamics
Attractiveness - Attractiveness as an employer in external measurements
Activity - Activities towards students and working graduates
Social media - Presence and quality on social and digital media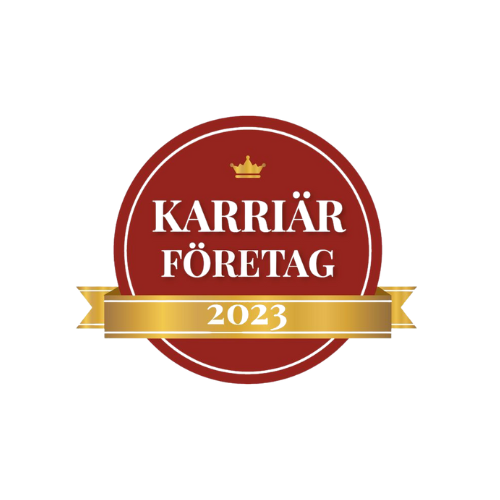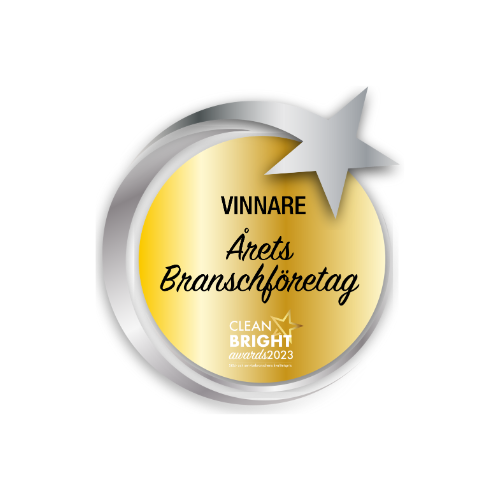 MIAB industry company of the year 2023
MIAB has named the industry company of the year in connection with the Clean Brights Award 2023. Clean Bright Awards is the industry award that highlights role models and future promises within the Swedish cleaning and service industry and is awarded by Rent, Sweden's and the cleaning industry's only independent newspaper.
The nomination read:
"By prioritizing skills development and the craft of cleaning, MIAB has ensured that all employees have access to relevant and high-quality training via its own MIAB Learning platform. In addition, the operator has secured its position as an attractive employer through competitive benefits, working conditions and development opportunities. The ability to attract talented individuals has also led to recognition as one of Sweden's 100 career companies in 2023, something that in turn generates great benefits for customers. In the sustainability work, the focus is on environmentally friendly cleaning methods, the use of organic products and efficient resource management."
Read more: http://www.cleanbrightawards.se/arrangement/awards.xhtml