Double Triumphs:
MIAB celebrated at the Clean Bright Awards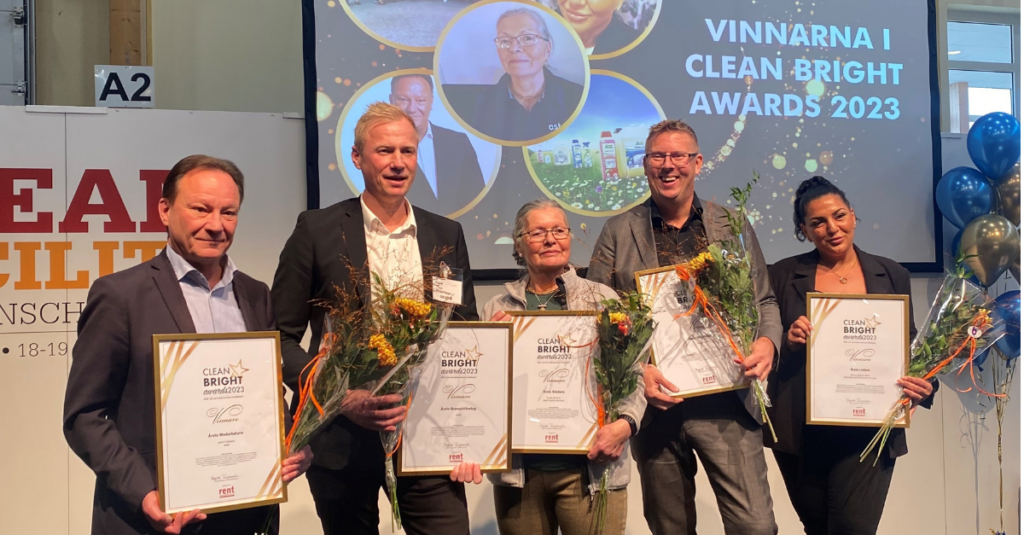 MIAB is awarded two prestigious awards at this year's Clean Bright Awards.
We are proud and excited to share that we have been awarded two prestigious awards at this year's Clean Bright Awards, a celebration of industry excellence in cleaning and service. These awards confirm our commitment to offering outstanding service with a focus on the highest quality.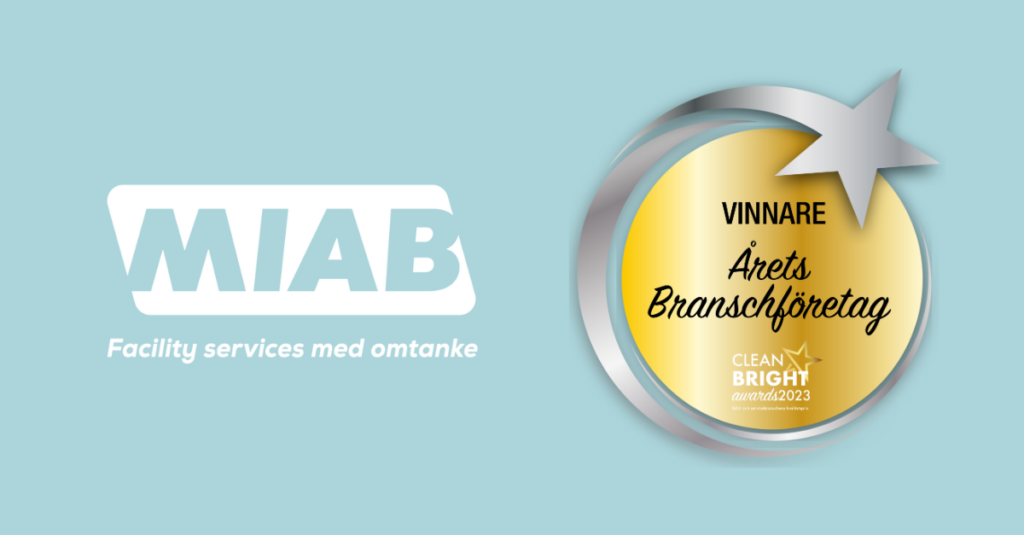 Industry company of the year – MIAB
We are honored to have received the award for Industry Company of the Year, which recognizes our dedicated work as a cleaning company. This award shows our commitment to both customers and employees. We are proud of our ability to be responsive to our customers' needs and our endeavor to motivate, engage and develop both our staff and our services. This award symbolizes the development and faith in the future that the cleaning and service industry needs.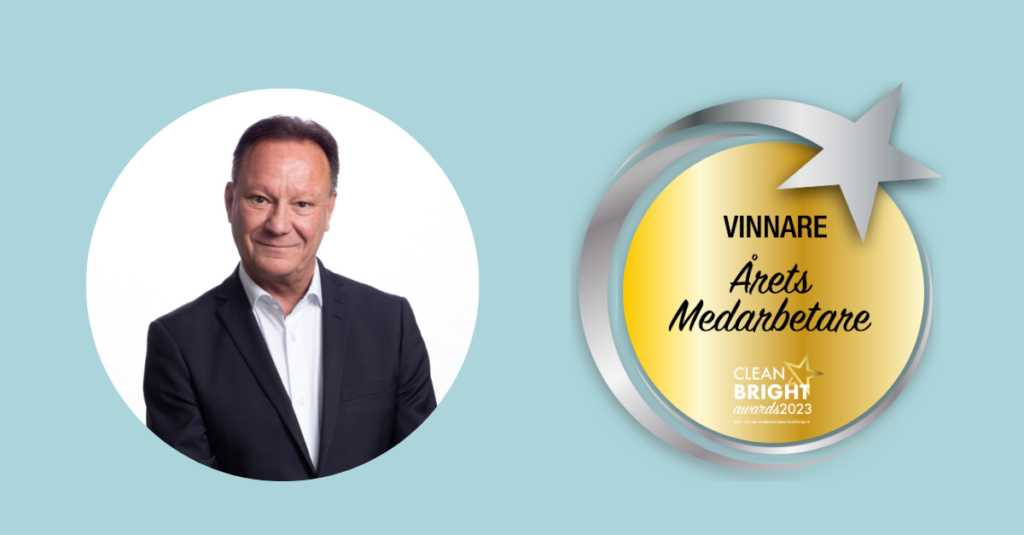 Employee of the Year – Joakim Sjöstedt
Our Joakim Sjöstedt has been named Employee of the Year. It is with great pride and appreciation that we pay tribute to Joakim, our national salesperson, for his exceptional commitment to our customers. He is an inspiring colleague who always contributes to a positive work environment. Joakim has not only been a key factor in raising the level of service towards our customers, but also in strengthening our company's profitability and development. His commitment and achievements have been outstanding, and we are deeply grateful to have him on our team.
These awards are a tribute to our dedicated team, our customers and partners, who continuously inspire us to strive for the very best. We would like to thank you all for your dedication and hard work, which has made these awards possible. Together, we will continue to deliver high-quality service and be a reliable partner in the cleaning and service industry.
- We humbly thank you for the nominations. We are incredibly proud and it is a great honor to receive these awards. We also want to congratulate our industry colleagues on their wins. Together we change and improve our industry, says Richard Toppar. Onward and upward together!
ABOUT MIAB GROUP
MIAB is the local care industry's largest family-owned company. Professional cleaning and workplace service with care is our core business. Every customer is equally important and we are keen on an ongoing dialogue and personal treatment in every contact. The company was founded in 1979, which means that we have solid knowledge and experience of assignments from customers in most industries and businesses, including the healthcare sector, schools, preschools, offices, hotels, museums, shops, malls and shopping centers. We have just over 4 employees and the group's turnover is approx. 700 billion annually. Our two main offices are in Stockholm and Turku and we have several local offices in Sweden and Finland.
For more information contact:
Richard Toppar, CEO
richard.toppar@miabab.se
+070(335)53-45
Pernilla Sjöberg, Marketing & Communications Manager MIAB Group
pernilla.sjoberg@miabab.se
+070(333)72-63